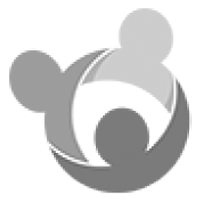 Providence Medical Clinic
Description
Free medical clinic that provides excellent healthcare and counseling to its communities citizens. It is staffed with nurses, counselors, pharmacists, and several physicians who volunteer their time. This clinic, however, does not accept donated medications and receives its supplies through contracted companies.
Volunteer Activities
During this clinic, I assisted Emily Flores (Pharmacist) in an ambulatory care facility. My responsibilities included transporting patient charts as well as creating a list of drug interactions for Dr.Flores to use when meeting with the patient. This information was crucial because it outlined the questions Dr.Flores needed to ask each patient to ensure that the medications the patient was given was actually helping them. In addition to this more information like the patients, physical health (weight, diet, age, and blood pressure) were also noted so that an ASCVD, risk assessment of potential cardiovascular issues, could be calculated and used when treating patients.
Category
Health and Human Services
Contact Phone
(423) 4396754
Address
441 Clay St Kingsport, Tennessee
Kingsport
Tennessee

United States, 37660