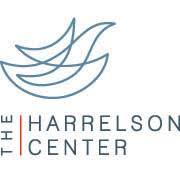 Jo Ann Carter Harrelson Center Inc.
Description
The Jo Ann Carter Harrelson Center Inc. is a North Carolina nonprofit corporation that supports and partners with other nonprofit organizations in the Wilmington community. The Center works with its partners to meet the needs of the community in areas such as safe and affordable housing, education, employment, health care and family support. The Center recognizes the critical needs of others and encourages, uplifts and assists them in rebuilding their lives through the services provided in the center.
Volunteer Activities
Our partners utilize many volunteers. Volunteers can build homes for Habitat for Humanity, assist with food drives for Catholic Charities, act as a camp counselor for Young Scientists Academy, and volunteer for our other 9 partners.
Category
Health and Human Services
Contact Phone
(910) 343-8212
Address
20 N 4th St Suite 214
Wilmington
North Carolina
New Hanover County
United States, 28401